Welcome
to
California Skin in Wiesbaden
California Skin Wiesbaden GmbH offers a studio for doctors specialising in wrinkle treatments. It features modern equipment, conforms to strict medical and cosmetic standards, and is suitable for administering wrinkle treatments and performing minimally invasive anti-ageing procedures.
At California Skin, we're renowned not only for the expertise of our highly specialised doctors but also for our use of premium products, sourced from reputable manufacturers such as Galderma and Allergan. We tailor our treatment concept to each patient's individual needs, showcasing their unique beauty and helping any signs of ageing to vanish almost entirely. Preserving a customer's natural appearance and promoting their wellbeing are our top priorities. Are you looking to take a short break from your stressful routine to concentrate solely on yourself for once?
Could you benefit from natural treatments to enhance your appearance and remedy any imperfections that are troubling you?
Don't hesitate to get in touch to arrange a no-obligation consultation with us, your skincare experts in Wiesbaden!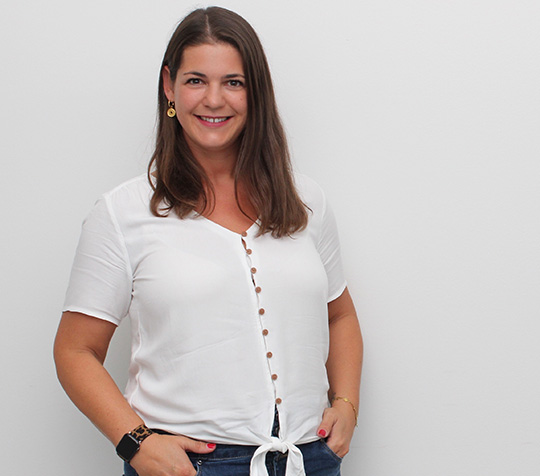 Doctors at the California Skin Studio, Wiesbaden
---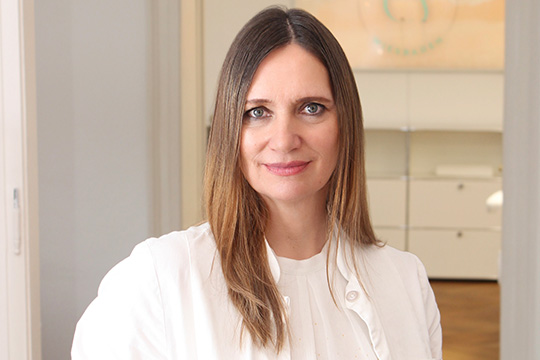 I discovered my passion for aesthetic medicine back in 2015. After obtaining the relevant certifications, I settled down as a private doctor in 2018. Through numerous workshops and congresses I was able to deepen my knowledge and acquire various techniques, such as the renowned injection technique according to the MD codes.
I will advise you in detail in a personal conversation and create an individual treatment concept together with you. From wrinkle injections with botulinum toxin and hyaluronic acid to mesotherapy, injection lipolysis, PRP or medical microneedling - I offer you various procedures to optimize your appearance. The use of high-quality products from well-known manufacturers is a matter of course for me.
I am looking forward to your visit!
1994-2002 Main occupation as a course leader and coordinator for various fitness studios
2000-2009 Speaker and trainer of the DFAV (German Fitness & Aerobic Association)
Until 2009 Studies of human medicine at the Johann Wolfgang Goethe University in Frankfurt
2009-2013 Assistant doctor in the inpatient orthopedic department of the Hohenfeld Clinic in Bad Camberg
2013-2016 Assistant doctor in the outpatient orthopedic rehabilitation clinic in Hamburg-Harburg
Since 2015 Main focus on aesthetic medicine
Trainings
2015
Certified user for aesthetic botulinum toxin therapy DGBT e.V.
Aesthetic injection treatments filler DGBT e.V.
Workshops
2017
Filler: The beautiful eye, 8-point lift, facial contouring, lip injections and perioral mouth region
2018
Full face intensive course with botulinum toxin and hyaluronic acid
Allergan hands-on training: filler injections with a pointed and blunt cannula
Follow-up intensive seminar: application of botulinum toxin A upper face thirds according to the MD Codes. Allergan expert workshop.
2-day conference of the DGBT e.V.
2021
Use of hyaluronidase in aesthetic medicine
2-day basic seminar bionome cosmetics and nutrition
2-day introductory course mesotherapy
Meso hair
Cryo infusion
Medical microneedling with radio frequency
2022
Symposium of the DGBT e.V.
PRP autologous therapy
Complication management filler, use of hyaluronidase, anatomy update
injection lipolysis
As a Caribbean Latina, I have been involved with beauty and make-up, as well as medical aesthetics, since my youth. To analyze and optimize facial proportions, I use the "Golden Ratio" according to Fibonacci Numbers. By taking into account the ethnic background, the current beauty trends and the individual preferences of the patients, I achieve an optimal treatment result.
Since 2020: Resident doctor in the field of aesthetic medicine
Clinical and practical experience in the field of psychiatry, psychosomatics, psychotherapy, radiology, general medicine, orthopedic rehabilitation
Degree in medicine and doctorate from the "Pontifical Catholic University of Mothers and Masters" (PUCMM), Santiago, Cathedral. representative
Specialization in the field of aesthetic medicine, focus on botulinum toxin and hyaluron filler
Active participation in the most renowned specialist congresses in aesthetic medicine
I speak fluent German, Spanish and English
---
California Skin Wiesbaden
Luisenplatz 1
65185 Wiesbaden
☎ Phone 0611 95244045
✉ E-mail wiesbaden@california-skin.de
Appointments by arrangement
If you are unable to keep an appointment, we ask you to cancel it at least 48 hours in advance. If you cancel at short notice or fail to appear, we will have to charge you 60 euros.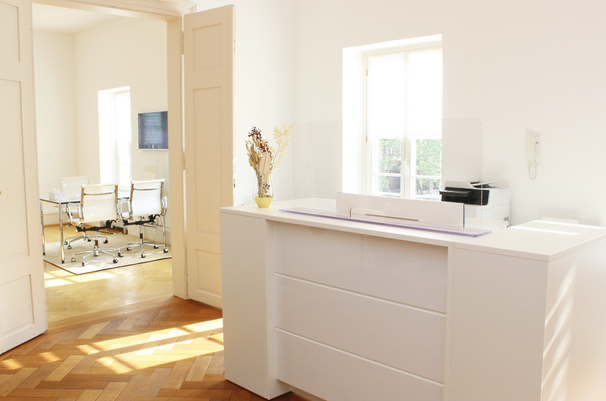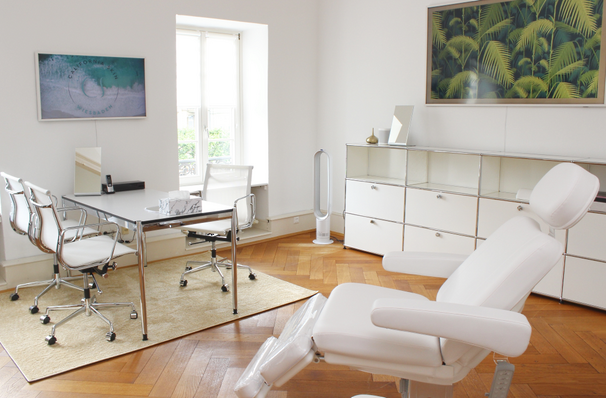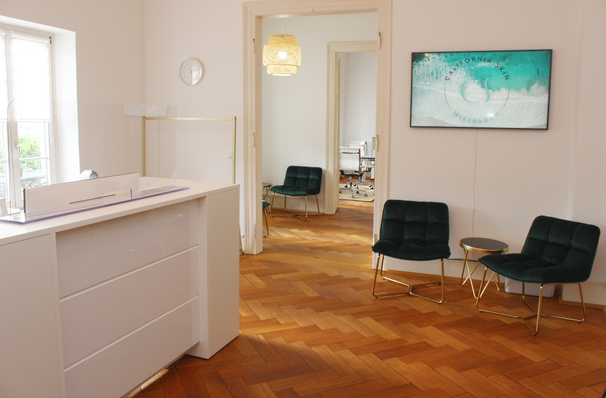 The California Skin Studio in Wiesbaden hosts doctors and specialists who work on a freelance basis and have particular expertise in cosmetic wrinkle treatments.
California Skin Wiesbaden GmbH does not conclude any treatment contracts or provide treatment itself.