Facts about hyaluronic acid
| | |
| --- | --- |
| Application areas | Nasolabial folds, marionette lines, creases, forehead wrinkles, mouth and lip wrinkles, neck wrinkles, back of the hand |
| Duration | About 15 - 45 minutes |
| Anaesthesia | Numbing cream available upon request |
| Aftercare | Cooling, Protection from heat and sun, no sauna & solarium for 3 - 5 days |
| Presentable | Immediately |
Would you like to restore tone and volume to your skin and eliminate troubling wrinkles?
Here at California Skin in Wiesbaden, we can perform a wrinkle treatmentwith hyaluronic acid to make your wishes come true!
Our specialist licensed doctors can administer hyaluronan fillers, restoring lost volume to your skin and smoothing out wrinkles to leave your face looking refreshed, toned and visiblyrejuvenated.
We tailor your treatment to your individualexpectations and exclusively use high-quality hyaluronan fillers supplied by reputable manufacturers such as Allergan and Galderma.
What does a hyaluronan wrinkle treatment involve at California Skin in Wiesbaden?
The consultation
Before administering hyaluronan fillers, the specialist treating you will provide detailed advice on hyaluronic acid wrinkle treatments in your specific case. They will then discuss your expectations and wishes with you. Based on this discussion, the specialist will then draw up an individual treatment concept tailored to you and your wishes.
The treatment
The treatment itself only takes a few minutes, depending on the treatment scope. If you decide to have several wrinkles treated with fillers, it can take slightly longer.
You will be treated by a licensed doctor specialising in wrinkle treatments. They will numb the surface of your skin with anaesthetic salve and then start to inject the hyaluronan. The anaesthetic means that the procedure should be almost painless for you.
Hyaluronic acid occurs naturally in connective tissue. In this treatment, it serves as a natural water store and adds volume to the skin. By precisely administering hyaluronic acid injections, our experienced, specialist doctors can restore lost volume to your skin. These exact injections underpin the skin and help to smooth out wrinkles. By delivering a lifting effect, hyaluronan fillers represent an excellent way to model specific parts of the face and make contours more defined.
You will be able to see the increased volume immediately after the hyaluronan treatment. When it comes to deeper wrinkles, the treatment may not be able to eliminate all lines straight away. In this case, it can take several sessions for the doctor treating you to gradually create your desired results, ensuring that the final outcome looks entirely natural.
After the treatment
After the hyaluronan treatment, the fillers can still shift within the skin. You should therefore avoid applying pressure to the treated areas for around 14 days. It is also important to protect the skin against heat and UV radiation. If you experience any initial bruising or swelling, you can treat this by gently cooling the area. You may also notice some slight redness in the skin following the injections. However, this can easily be concealed with makeup if necessary.
You will not need to take any time to recover from hyaluronic acid fillers, so you will be able to return to your daily routine immediately after the treatment. All you need to do is take care when performing physically demanding tasks for the first few days.
Doctors at the California Skin Studio, Wiesbaden

---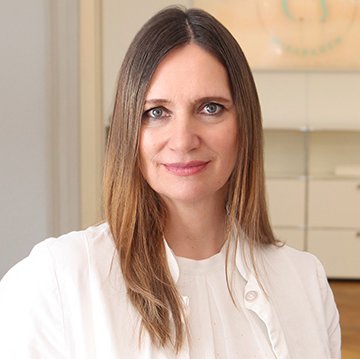 Benefits of choosing California Skin in Wiesbaden
Specialisation in wrinkle treatments with hyaluronan
Tailored treatment concepts
Premium-quality products
Natural expressions and radiance are not impaired
Excellent quality and hygiene standards
Scheduling ensures each patient is given all the time they need

FAQs about wrinkle treatments with hyaluronic acid in Wiesbaden
Which wrinkles can be treated with hyaluronic acid fillers?
If you're looking to remedy static wrinkles, hyaluronic acid fillers are an excellent choice. We can also use hyaluronan fillers to counter a general loss of volume, such as when a person suffers from drooping cheeks. However, hyaluronan is not suitable for reducing expression lines. Instead, Botox® treatments are usually a better choice.
When is hyaluronic acid used in wrinkle treatments and when is Botox® the better choice?
If you're looking to correct deep wrinkles or lift drooping parts of the face, we will usually opt for hyaluronic acid. Hyaluronan fillers add new volume to the skin, which means it's also suitable for modelling specific facial areas. By contrast, Botox® is more frequently used to treat expression lines as it reduces the activity of muscles we use for facial expression.
When should I arrange follow-up hyaluronic acid treatments?
When it comes to achieving natural results, it's important not to inject too much hyaluronan in the first session. This means that, if you're looking to add a lot of volume to your skin, it's often worth proceeding gradually. In this case, we recommend arranging 2 or 3 treatments several weeks apart.
After around 4 to 9 months, the body starts to break down hyaluronan fillers. When this happens, you should arrange a repeat to preserve the anti-ageing effect.
Which doctors can perform hyaluronic acid treatments?
Hyaluronic acid injections should only be administered by qualified specialists. Generally speaking, this means aesthetic plastic surgeons or dermatologists with suitable training. At California Skin in Wiesbaden, you can rest assured that every wrinkle treatment will be carried out by an experienced, specialist doctor.
What options do I have if I'm not satisfied with the results?
Hyaluronic acid will break down completely in the body after a few months. At that point, the results of a wrinkle treatment will fade automatically. If you wish, we can also carry out minor corrections here in Wiesbaden.
What are the risks in a hyaluronic acid treatment?
Hyaluronic acid occurs naturally in the human body, so any side effects are minor. You may experience redness, swelling and slight bruising immediately after a hyaluronan treatment. However, such symptoms should recede again after a few days.

Contact us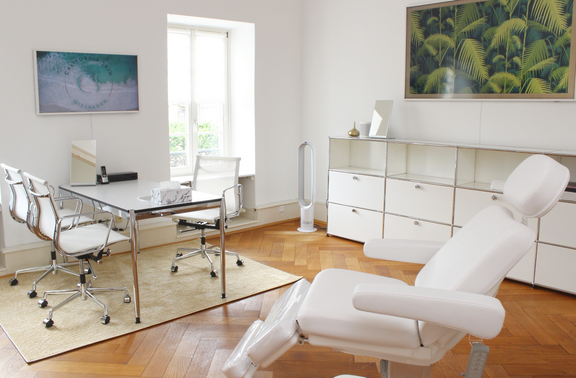 California Skin Wiesbaden
Luisenplatz 1
65185 Wiesbaden
E-mail: wiesbaden@california-skin.de
Phone: 0611 95244045
Appointments by arrangement
Note: Please bring proof for your appointment that you have been vaccinated, recovered or tested (rapid test, valid for a maximum of 24 hours).